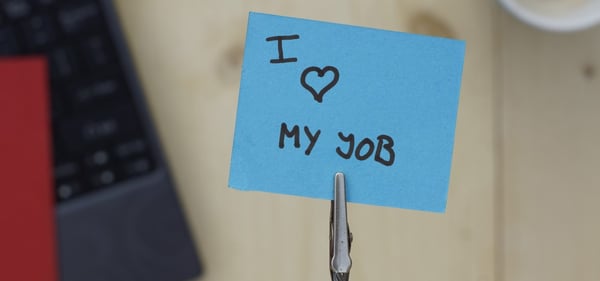 2022's Best Places to Work in 15 Industries—and Why They Made the List
By Candace Coleman, CultureWise Content Manager
It's official—even in today's economy, people are quitting their jobs in record numbers. A primary reason is that the pandemic years prodded workers to take stock of their priorities. They reviewed what they wanted from their work versus what they were getting, and as a result, many are choosing new paths.
Employees are walking away from command-and-control bosses, workplace inequalities, stressful environments, and what they perceive as meaningless work.
Some companies have tried staving off attrition and attracting new talent by offering higher salaries, sign-on bonuses, and stacked benefits. While appealing, these things don't top the list of things that workers want from their jobs.
Prudent leaders know better. They understand and care about what employees need on this side of the pandemic and have chosen to focus on things people genuinely value.
The organizations that made this year's Fortune 100 Best Companies to Work For knew that to satisfy and engage their people, they needed to anchor their workplace culture in trust, respect, purpose, and community.
This commitment to culture resonated with these companies' staff members. The report's statistics show:
9 out of 10 would strongly endorse their company to friends and family
9 out of 10 feel cared for
4 out of 5 look forward to coming to work
4 out of 5 feel psychologically and emotionally healthy
4 out of 5 find meaning in their jobs
Accordingly, the report discloses that employees at the 100 Best Companies were half as likely to leave their jobs as the national average.
Top Places to Work in 15 Industries
Fortune's report is part of America's most extensive ongoing annual workplace study of more than 870,000 employees and data from Great Place to Work. Its comprehensive analysis ranks companies by workers' response to the caliber of their work environment and its impact on their lives.
Notably, the yearning for more fulfilling work isn't limited to people in white-collar fields clustered on the nation's coasts. Over a dozen industries in almost every part of the country made Fortune's coveted list, proving that workers across multiple sectors and regions prize supportive organizations that help them excel at their jobs.
Michael C. Bush, CEO of Great Place to Work, makes this observation about what this variety of enterprises share:
"Best Companies' leaders worked hard to understand the current realities of their workforce and learned to adapt to their challenges. As workers struggle with the Great Resignation, burnout, and COVID disruptions, these exceptional companies offer workplace experiences as strong as prior to the pandemic."
The following list indicates the top company in each field represented in Fortune's report. The corresponding number is where these organizations ranked on the list of 100.
1. Cisco
Information Technology
San Jose California
2. Hilton
Hospitality
McLean, Virginia
3. Wegmans Food Markets
Retail
Rochester, New York
6. Accenture
Professional Services
New York, New York
7. Rocket Companies
Financial Services & Insurance
Detroit, Michigan
9. David Weekley Homes
Construction
Houston, Texas
16. Comcast NBCUniversal
Telecommunications
Philadelphia, Pennsylvania
26. Camden Property Trust
Real Estate
Houston, Texas
37. Texas Health Resources
Health Care
Arlington, Texas
38. Cadence
Electronics
San Jose California
59. Horizon Therapeutics
Biotechnology & Pharmaceuticals
Deerfield, Illinois
69. Stryker
Manufacturing & Production
Kalamazoo, Michigan
86. Grainger
Industrial Services
Lake Forest, Illinois
88. Cox Enterprises
Communications & Automotive
Atlanta, Georgia
93. DHL Express U.S.
Transportation
Plantation, Florida
What the Top Places Have in Common
Fortune analyzed the traits of the companies on the list and discovered several common denominators. Their research shows that leaders of companies that workers acknowledge as among the best actively strive to enrich their culture in four ways.
Fostering Inclusivity
Listening Deeply
Showing Genuine Care & Empathy
Creating a Sense of Purpose
While the study traditionally focuses on organizations of 1,000 employees or more, businesses of any size will be more successful if they demonstrate these characteristics. They will cultivate more committed employees who appreciate what they derive from and contribute to their jobs.
Fostering Inclusivity
A quarter of employees at typical companies feel lonely, and 30 percent feel like they don't belong. At Best companies, 88 percent of employees feel like they can be themselves at work and genuinely feel a part of the team. These companies have effective Diversity, Equity, Inclusivity, and Belonging (DEIB) programs and establish mentoring and resource groups. Their goal is to make every staff member feel welcome and valued.
Listening Deeply
The Best companies actively listen to what their people have on their minds. While an average company might issue employee surveys and respond to discontent by adding a few perks, Best companies take effective action to address people's concerns. They promote generous listening in various programs, from one-on-ones to team meetings, to learn what people are really experiencing.
By prioritizing listening, people who usually aren't heard have opportunities to speak up. And Great Place to Work research shows that policies geared to pay attention to and support marginalized workers strengthen companies internally and even increase their stock performance.
Showing Genuine Care & Empathy
The best companies don't just actively listen to their people; they do so with authenticity and follow through with actionable support. They focus on their employees' wellbeing and understand that everyone comes from different circumstances. These companies delve into providing meaningful flexibility (not one size fits all) and help make the workplace fair, safe, and productive.
This caring approach isn't just beneficial for individual workers; it extends to the organization as a whole. For example, companies that demonstrate empathy for their people experience:
Increased sales, loyalty, and referrals
Accelerated productivity and innovation
Greater competitive advantage
Expanded engagement and collaboration.
In contrast, companies that encourage their people to speak up but do nothing of substance in response dissolve trust and morale. Consequently, productivity, quality, and service suffer.
Creating a Sense of Purpose
People want to know that what they do at their jobs matters—to the company, to the community, and for their self-worth. So the best employers make a point to connect their workers with the organization's mission and to validate their roles as vital to carrying out company goals.
Unfortunately, only half of the employees at typical workplaces find meaning in their jobs. But that number rises to 90 percent for the companies on the Fortune list.
When people are energized by a sense of purpose in their work, they're not only more fulfilled, but they also perform at a higher level. Great Place to Work researchers found that companies that aligned their staff with their mission while also setting clear direction and expectations had better outcomes in the market.
What it Takes to Go from Good to Great
Leaders of the companies on Fortune's list chose to prioritize relationships with their people and emphasize a supportive, empowering culture. It's no surprise that 90 percent of their employees said they work at a great place. As a result, they bring their best selves to their jobs, and their organizations are among the most successful in their industries.
Many of these large companies draw on internal talent and broad budgets to achieve their culture goals. But small to medium companies don't always have those resources, and that's where CultureWise comes in. Our process and tools are designed to offer companies of any size a systematic way to define, drive, and sustain a healthy, robust culture.
To learn more about how your company can be a better place to work and build a culture that drives organizational success, schedule a call with a CultureWise specialist