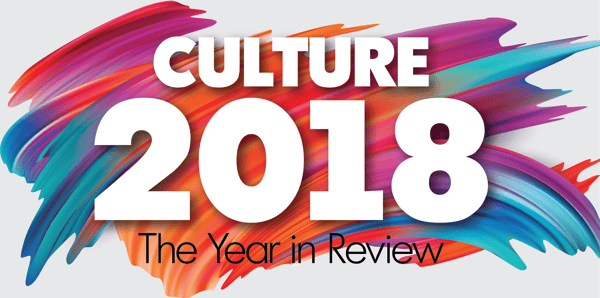 Culture 2018: The Year in Review
By Senior Consultant, Bill Kaiser
It's time to take our last look at 2018 as we wind down and then gear up for the excitement that lies ahead in 2019. I hope that 2018 has been an outstanding and rewarding year for you both personally and professionally. And I wish you massive success in 2019!
I wanted to provide you with a summary of the "Blogs of 2018." A convenient collection of the titles, brief summaries, and links to our Culture insights of this past year. We enjoy sharing and learning together and look forward to continuing the same in 2019.
Every Great "Why" Needs a Great "How"
People are more likely to act when there's a compelling why. But without an equally great "how," it's difficult to sustain motivation and success.
A Reminder to Keep it Simple
Don't over engineer or complicate your culture initiative. If you want to change culture, you change behavior.
No Medals for Looking Good
Leverage your culture for better performance and results.
Listening Generously – Important But Not Easy
It's more than "not speaking." The challenge is to focus your listening on understanding, not replying.
Quality: Beyond the Numbers
There are many upsides for both the individual and the organization when people take pride in their work – and deliver!
Winners Never Quit
Winners aren't winners by accident. Enlightened leaders know that good is never good enough and that there's always room for improvement.
Is Your Culture Person-Dependent or Institutionalized?
Your culture has an influence on making sure every customer experience is outstanding, rather than it being dependent on being lucky enough to get the occasional superstar.
Should We Cut Our Own Hair?
There are benefits and drawbacks of a do-it-yourself culture.
Lessons From The Masters
How being intentional about and driving the right culture is the secret to the world's most revered professional golf event.
Employee Behavior – It's on You
As managers and leaders, it's our responsibility to teach and coach others.
Start Your Day With Culture
Create effective rituals to drive your culture.
It's Okay to F.A.I.L.
Mistakes don't define us; what we learn from them does.
Creating a Culture of Creativity
A culture of creativity doesn't happen by accident. "Unleash the chaos of inventive ideas."
The Fundamentals Work as a System
Identify behaviors critical for success and then create rituals to discuss, review, teach, and coach them, over and over and over.
The Transformative Power of Extraordinary Consistency
What makes one company and its culture so much better than another isn't the behaviors themselves: rather it's the consistent practice of them.
Put Down the Resume and Focus on Cultural Fit
Don't be preoccupied with the resume (talent). Find the right fit!
Culture Curriculum
The process of driving the culture in your organization is largely a teaching function.
Today's Menu: World-Class Culture
How does a 3-Star Michelin restaurant leverages culture for flawless performance, night in and night out.
Culture: Why Wait?
Don't put off your move from being good to truly extraordinary.
The Human Desire for Greatness
Give your employees the culture that enables them to achieve their human desire for greatness.
Humble leaders are highly competitive and ambitious, however they avoid the spotlight and find ways to shine the attention and credit to their teams.
The Power of a Common Language
See the immediate impact of creating and adopting a new language.
Giving the Gift of Culture
Your employees will appreciate and enjoy this gift for the rest of their careers.
A Different Point of View on Assessments
Building the culture we want doesn't start with a survey.
The Road to High Performance Requires a Map
The Fundamentals System™ is the road map to a high performing culture.
As always, if you want to learn more or take a deeper dive on any of these topics, just shoot us an email or give us a call.. You can also learn more from David Friedman's latest book, Culture by Design.