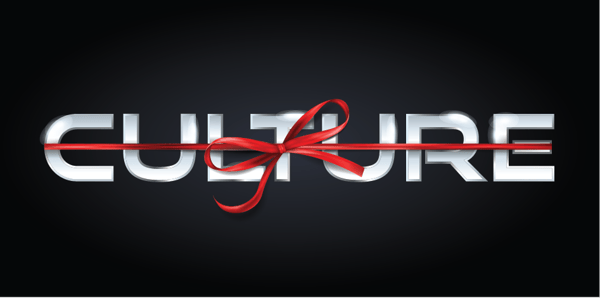 Giving the Gift of Culture
By Senior Consultant, Rob Wolff
We're now in that stressful period between Thanksgiving and the end of the year when most of us start to feel the pressure of the "Giving Season." I don't know about you, but I seem to feel an underlying sense of panic each year to find gifts that are new and exciting, and that top whatever I've given in prior years. There's also some pressure (admittedly all self-imposed) to make the "right" gift personal – something that reflects the needs and wants of the recipient.
Most of us have plenty of people on our gift lists, and often one of the most challenging can be our employees. Family, friends, and neighbors can be tough enough, but what sort of gift will work for our teams at work? It's generally a diverse group with different interests, and of course there are financial considerations in direct proportion to the size of our teams.
Fortunately, there's a gift that you can give everyone on your team that they'll enjoy, appreciate, and use for the rest of their careers. Even better, it's a gift that will not only pay for itself, but that will continue to give you a return for years to come as well! Unless you found this Blog completely by accident, you probably know that I'm talking about the gift of a clearly communicated and articulated culture.
Removing Ambiguity
Taking an intentional approach to building the company culture that you want – one that will drive more success and business your way, is as much a gift to your employees as it is to the business. When we work with business owners and CEOs to help them be very specific about what behaviors (Fundamentals, in HPC speak) will drive better and more success, and then to articulate those behaviors in a way that's relatable to every employee, that, in fact, is a gift to the employees.
Every business has policies and procedures that guide key actions and activities. Every business has rules covering attendance, vacation, promotions…etc. When it comes to how business gets conducted – how employees work with each other, with customers, and with vendors and suppliers, most organizations leave it to their teams to figure it out. The result is a very long learning curve for new employees – typically it can take six months to a year to figure out those dynamics in a new environment. Even once they've figured it out, there's generally a great deal of inconsistency in how things are done between individuals, groups, and especially locations for those companies with multiple sites.
I've had the opportunity and privilege of introducing intentionally designed cultures to thousands of employees. Without fail or too much effort, they've all immediately recognized the benefit to the business. By following the Fundamentals that make up the company's newly articulated culture, surely they'd attract more clients, would experience fewer costly errors, and the result would flow to the bottom line. That's so clear and obvious that I rarely need to point it out.
A Lifelong Gift
What I enjoy the most – what makes me love the work that we do so much – is when I see and hear them realize that this approach to company culture directly benefits them! When they realize that by working together and practicing their Fundamentals, they'll know what's expected of them and what they can expect from each other. Even employees who love their jobs recognize that it will be better coming to work knowing that, for example, everyone they work with will do their best to Honor Commitments, or to be Relentless About Improvement, or to Make Quality Personal. They quickly see and realize that by being clear about what's expected of them and what they can expect from others, the company is giving them a gift that will make it more enjoyable to come to work each day, easier to produce desired results, and less stressful overall because everyone is working together in the same manner and with a common approach.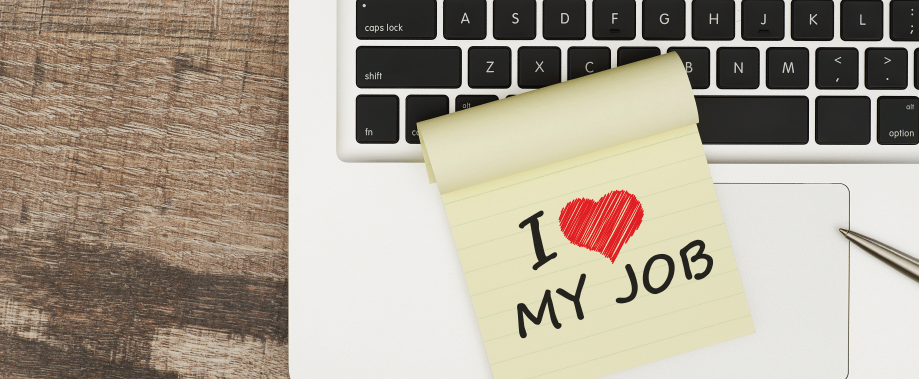 Your team members want to come to work knowing what's expected of them and knowing that what they do contributes positively to the success of their team and the entire organization. Your investment of time and money to get your organization on an accelerated path to success in the form of a culture that you design is at the same time helping every individual on your team by meeting those two needs.
In a business climate where Gallup estimates that just over 50% of employees are actively seeking or are open to new employment opportunities, a gift that will pay for itself and help improve employee satisfaction and retention seems like a simple decision. Your business has a culture – the questions is; "Is it the one that you want, and is it helping your employees be successful?"
If you'd like to learn more about how to give the gift of culture to your employees, just shoot us an email or give us a call. You can also learn more from David Friedman\'s latest book, Culture by Design.