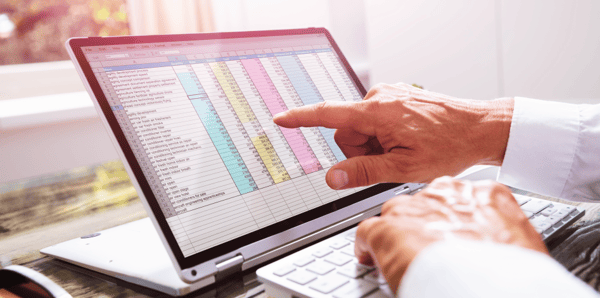 The real, unfiltered, impact of a high-performing culture
By, Sean Sweeney, Co-Founder/ Chief Marketing Officer
As the "marketing guy," I'm pretty insulated from the client side of the business. So, even though I'm part of this elite, super-cool, special forces team of culture warriors, I'm the guy back at basecamp doing the un-coolest of stuff. Important stuff for sure but I'm pretty much resigned to the fact that I'll never see any real action.
And so, I've always enjoyed hearing stories from the team about working directly with people on the front lines. From the reactions that David gets from CEOs at his Vistage presentations, to the stories that our consultants tell about transforming large groups of skeptical employees to ravings fans in the span of a 3-hour rollout. It reminds me just how powerful CultureWise™ really is.
Of course, in the hands of skilled presenters, almost any never-before-seen concept can impress a group of people open to something that promises to deliver significant change. But what's the real long-term impact of this stuff? Does it really live up to all the hype, or is it just another one of those ideas that's destined for the CEO flavor-of-the-month graveyard?
There's really only one way to know for sure—just ask. Simple enough, right? After all, with some companies practicing the Fundamentals™ for upwards of 5+ years, there shouldn't be any ambivalence about whether this stuff really works or not, right? One problem. Do we really wanna know? What happens if it's not nearly as impactful as we thought? Or, it's impossible to keep a workforce engaged for more than a few years, or even a few months?
And so, we decided to dive-in headfirst and produce a series of candid videos called "In our client's words." The purpose of which was to find out if all this culture stuff really has any sustained, bottom-line impact. Honestly, I was blown away by the candid responses captured in these interviews, a few of which are featured below. Throughout the project, several themes definitely emerged regarding the impact seen by the companies I interviewed:
The power of a common language to unify behaviors. CEOs often described how frequently employees rely on their Fundamentals™ to communicate more effectively, problem-solve, and to avoid/manage conflict.
The impact on recruiting. Many companies reported that their culture\'s reputation began to spread quickly, especially throughout their competitors which is often rich with talent aligned to their hiring needs. Companies introduce the Fundamentals™ during the interview process to set expectations early on and to see how deeply they resonate with each candidate. Doing so has dramatically reduced the number (and cost) of new hires that aren't a "good fit" within their culture.
The impact on reducing turnover. Some companies reported a dramatic reduction in turnover with positions that have historically high turnover rates. As a result, retention was sighted as having a big impact on their bottom line.
The way the Fundamentals™ have helped companies get through the pandemic more successfully. An unexpected benefit for almost everyone was the degree to which the Fundamentals™ have been relied upon to help employees maintain effectiveness and efficiency in a virtual environment. The CultureWise mobile app was also referred to as the "glue" that keeps people connected to the company and each other.
Andy Levin, President of MHS Lift, talks about more than doubling the size of his business and increasing profits 300%, in the last six years.
Gavin Cobb, CEO of Heritage Property Management Services, calls the impact to his company\'s culture "transformational" and "priceless."
Josh Johnson, CEO of Don Johnson Auto Group, describes the dramatic reduction in turnover, having a smaller headcount than competitors doing the same volume, and experiencing two of the most profitable months in his company's 105-year history.
Jeff Bledsoe, former President/Partner of Five Star Custom Foods recalls that not only did they become a more profitable company but a more valuable company when it came time to being acquired.
Having now completed over 50 video interviews, the vast majority of company leaders affirmed that very few initiatives have shown sustained bottom-line impact on workforce behaviors, attracting talent, and reducing turnover, like the work they\'ve done on their culture.
If you'd like to learn more about how to develop a high-performing culture capable of producing bottom-line results, just give us a call, send us an email, or click the button below.