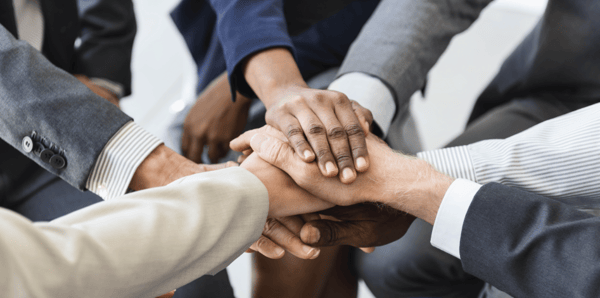 Transforming high-performing individuals into a high-performing team
In the very early hours of the morning on April 3rd, 2012 I was sitting in a conex (a metal shipping container) located on Kandahar Airfield in Afghanistan huddled around a small computer monitor watching my alma mater, the University of Kentucky Wildcats, play for a National Championship.
The 2012 Kentucky Men's Basketball team was full of young and promising stars, many of the top recruits in the country who had come to play for Hall of Fame coach, John Calipari. The 2012 team was led by one of the best players in the country, and now arguably the best player in the NBA, Anthony Davis.
Davis came to Kentucky as the top high school recruit, a tall, lanky kid from Chicago with unbelievable ball handling skills for a big man, and his signature unibrow. "The Brow," as he became known, led the Kentucky Wildcats to a 38-2 record and a National Championship game against Kansas.
During the National Championship game Davis, who had led the team in scoring all year, could not buy a bucket. He finished the game with a total of 6 points. 6! At halftime Anthony Davis told his teammates, "I can't make a shot. I'll get every rebound, I'll defend and block shots. You guys do all the scoring." AD followed through with his commitment, he grabbed 16 rebounds and he came up with 6 crucial blocks to lead the Cats to an 8th National Championship, snagging an MVP of the tournament award along with it.
A team first mentality has been the signature of most of John Calipari's Kentucky teams. Consistently, Coach Cal is able to convince the top players in the country to commit to come play for the University of Kentucky, and with few exceptions he gets those young, incredibly gifted superstars to set aside their ego and play team first basketball. The results speak for themselves. Coach Cal asks his teams, "What do you do to help us win when you're not making shots?"
Growing up in Kentucky I've been watching college basketball for as long as I can remember. It's far and away my favorite sport and nothing else quite compares to the excitement of March Madness. One of my favorite things about college basketball is that it's rarely the team with the best players that win the championship. The best teams are not always the ones with the superstar player or even the ones with the best athletes. The best teams are the most cohesive, the ones that can get their players to set aside their egos and play "team first". In college basketball, a high-performing team will beat a collection of high-performing individuals every time out.
In our companies we hire individuals who we believe are the best fit, or the ones who are most qualified to do the job. Most companies have a method for training or coaching those individuals to perform and excel at their job, but how many companies have a method for teaching their employees how to excel as a team? The unprecedented challenges of 2020 and the ever-growing remote work force have made team cohesion more important than ever. If you can get your collection of high-performing individuals to buy-in to the team first mentality, it will make all of your other initiatives that much more impactful.
It's not about losing the individuality of your people; it's about getting them to see company success as their own success. It's about getting your people to set aside their personal agenda and stop worrying about getting credit and instead focus on advancing the goals of the company. It's about getting your superstars to set aside their ego and ask, "What am I doing to help my team win when I'm not making shots?"
CultureWise™ is a playbook to help you systematically create the culture of team high performance. One of my favorite things about my job is the incredible diversity of industries and businesses with which I get to work. I've seen companies of all sizes and with all manner of logistical challenges get total buy-in from their teams, and the results are staggering. In business, as in college basketball, a high-performing team beats a collection of high-performing individuals every time out.
If you'd like to learn more about how to develop a world-class culture, just give us a call, send us an email, or click the button below.