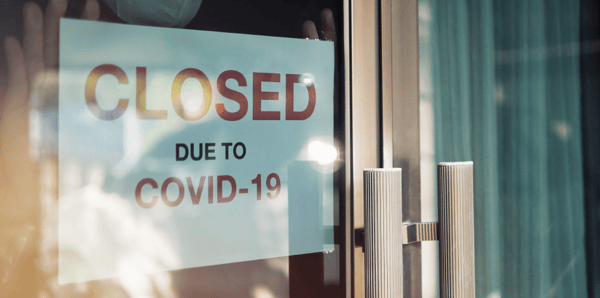 Why Small Businesses Need a Strong Company Culture
By Candace Coleman, CultureWise Content Manager
The COVID locomotive slammed just about every business, but small to medium-sized organizations absorbed the most impact. Month after month, pandemic-related issues magnified all the common challenges smaller companies face. For those that survived, the ripple effect continues as they cautiously cycle up production or reopen their doors.
If you're the leader of a smaller business, you're probably wondering how you're going to navigate the year ahead and preserve what you've worked so hard to build. With so much on your mind these days—why would you add a "soft" area like culture to your priorities?
Culture 101
No doubt you're aware of all the buzz about culture in business news, and you understand that improving your company's culture would have positive repercussions. You probably plan to learn more about it at some point. But carving out time right now to consider culture may seem inconceivable given the many urgent issues you face.
Your hesitancy might be because you're not exactly sure what corporate culture is. That's understandable—a quick Google search will yield a convention of ideas about the topic.
The focus of many articles about culture is that a good one makes employees happy. While that's true and undoubtedly important, a strong culture's real power goes much further—and it's this deeper influence that should make culture a priority for any company, regardless of its size.
Culture has the potential to drive success in all internal aspects of a business.
Why? The daily behaviors of its people define an organization's actual culture: how they approach their job, work together and with stakeholders, and interface with customers.
When that culture is fortified, employees are better equipped to meet and overcome hurdles and ratchet up progress. It's a force multiplier that isn't just a tactical strategy for big business.
A healthy culture is one of the best defenses small business leaders have as they stare down the problems that lie ahead.
Big Problems for Smaller Businesses
The past year brought new focus to the long list of smaller companies\' challenges that you can recite in your sleep. Small-scale companies are up against many of the same issues as market giants. Ironically, the problems are larger for smaller organizations because they lack the infrastructure and resources that make sizeable businesses more resilient.
In addition to shouldering ongoing cash flow problems and proportionally higher fallout from regulatory and tax changes, smaller businesses cope with daily issues just to keep the doors open.
Hovering over all these problems is the stress that builds up for leaders of small companies as they try to figure out which dragon to slay first. It's an enormous amount of responsibility.
Despite all of this, owning and running a smaller business yields immense satisfaction. Most small business leaders can't imagine doing anything else—and succeeding in this arena is all they think about.
Leaders of smaller organizations are in good company. According to the Small Business & Entrepreneurship Council, organizations with fewer than 500 workers accounted for 99.7% of the 5.6 employers in the U.S. It's not an understatement to say that small businesses are the lifeblood of our economy—and their survival affects everyone.
At CultureWise, we've gotten to know hundreds of leaders of small and medium-sized businesses, and they've made one thing very clear; people who intentionally and continuously work to improve their corporate culture have stand-out organizations.
How Culture Helps Solve Small Business Problems
A clearly defined organizational culture that inspires and empowers staff provides the framework to tackle problems that vex leaders of small businesses.
Here are three of the top areas where a strong culture can boost success:
Preserving quality without sacrificing speed
Finding and retaining good employees
Attracting and keeping customers in a competitive market
Balancing Quality with Efficiency
One of the biggest challenges for leaders of small businesses is having their staff maintain a high level of quality while juggling multiple tasks—and doing so fast enough to stay competitive.
A strong culture helps workers practice behaviors that drive efficiencies. Employees learn to maximize their potential by building powerful habits that improve:
Process orientation
Attention to detail
Communication skills
Making quality personal
Employees become more synchronized over time and energized by the consistency of the team's performance. This transformation boosts morale and fires up everyone's desire to keep the momentum going.
The organizational chart will always be less structured in smaller companies because people often need to wear many hats. But a strong culture helps them effectively prioritize responsibilities, improve time management, and internalize company goals.
Finding & Keeping Good Employees
Identifying and retaining talent is particularly challenging for smaller businesses. While larger companies may weather some gaps, a few sub-par performers or a trickling turnover problem leave big holes in a small staff.
The first hurdle is attracting the right people. A good question for business leaders to ask is: What are potential hires seeing when they look at my company?
A vibrant organizational culture is a large part of what forms a company's reputation. When the values a business stands for are evident in how team members behave and the pride they have in their workplace, prospective employees take notice.
In the interview process, when employers stress the importance of their culture and what it takes to become a part of it, the right candidates will tune in. Those who can see they won't be good fits know to look elsewhere.
After people are hired, culture is a powerful tool in the onboarding process. Linking new team members into the culture and demonstrating how vital their role is to the organization is a significant factor in making them want to stay. Done correctly, infusing culture into onboarding contributes to long-term employee engagement.
Cultivating engagement is critical for business leaders who are striving to maintain consistency and cut costs.
According to author and CEO Keith Ferrazzi in Harvard Business Review, nearly 33% of new hires look for another job within their first six months of employment. There's a hefty price tag associated with that number—the costs of employee turnover range from 100%-300% of a replaced employee's salary.
Once people become fully functioning team members, employers can continue to utilize culture to preserve recruits' loyalty.
Culture is the best vehicle to:
Show meaningful appreciation
Establish standards of respect
Make work purposeful
Build relationships
Strengthen team spirit
Competitive salary and benefits are important to employees, but nothing is more relevant to their sense of worth and builds more connection than a dynamic company culture.
Being Heard in the Marketplace
Small companies don't have the budgets that big outfits draw on to drum up business in a highly competitive market. Without a massive ad campaign, what can help a small business stand out in a sea of competition? An amazing culture.
A staff that continuously shines will draw attention—and word gets around. Solid, well-priced products and services are necessary, too. But those can always be matched by competitors. What can't be duplicated is a company's vibrant, unique culture.
A high performing culture manifests itself in:
The warm, friendly tone employees use when they interface with customers
Consistently exceptional service experiences
Spot-on responsiveness and follow-through
A willingness to go the extra mile to solve customer problems
The ease of doing business
Culture not only has the power to attract first-time customers to your business; it can turn them into raving fans. Delighted customers are the best ambassadors for your brand—and their endorsements cost you nothing.
Conversely, think about the last time you received mediocre service or were treated more like a transaction than a person. How likely are you to be a repeat customer or recommend a business after that kind of experience?
Culture is the differentiator that can elevate a small company above a crowded field.
Build a Winning Culture with a Plan
Culture has the potential to improve every part of a business and help leaders of small companies overcome many of the challenges they grapple with every day. Relegating culture to a back burner is bad for businesses of any size, and it's far too important just to be left up to chance.
Just like everything else you've successfully done for your company, creating a strong culture requires a good plan. For a culture initiative to work, it must be set up and carried out with intention.
CultureWise CEO and author David Friedman recommends following an eight-step framework:
Define the employee behaviors that drive your success.
Ritualize the practice of those behaviors.
Hire people who are the right fit for your culture.
Integrate new hires into your culture.
Communicate your culture throughout your organization.
Coach to reinforce your culture.
Lead by example.
Drive your culture through accountability.
Friedman outlined this process in detail in his book, Culture by Design, and offers simple, clear directions about what is needed to complete each phase. You can learn more by reading a free two-chapter download.
How CultureWise Can Help
Leaders of small companies can internally implement a culture program if they have the right resources. Those include the time and staff to devise the necessary structure and coaching materials to ensure uniform delivery and practice of the culture priorities. Some companies have the bandwidth to efficiently develop this kind of program independently or by getting advice from a consultant.
Other business leaders may see the value in this kind of initiative but worry that it would put too much strain on a staff already spread thin. As the CEO of several small businesses himself, Friedman understands the time constraints that leaders in this position face.
After devising the process for building culture and writing about it, Friedman developed a system that allows business leaders to easily "operationalize" their culture.
Following the same framework as Culture by Design, The CultureWise standard edition provides an automated process to choose from a list of 60 core behaviors proven to drive success within an organization.
Once selected, the behaviors (called Fundamentals) are then reinforced via a library of content that took years to compile. The inventory is delivered via computer or through an innovative app to smartphones.
It includes:
Lessons
Coaching guides
Teaching points
e-learning classes
Daily tips
Find out more about the program by visiting the website, and subscribe to the CultureWise newsletter to learn about the many ways culture impacts business.
The Long-Term Impact of a Strong Culture
Regardless of the method you choose, you'll reap multiple benefits by making a plan to improve your company's culture. In addition to all the upsides detailed in this article, you'll solve another problem that's unique to smaller organizations: preserving your legacy.
When a small company gets off the ground, its leader\'s behavior is the blueprint for conducting business. The person in charge sets the tone for how things are done, and the staff simply emulates the boss.
But what happens when a company grows, and employees no longer see that leader every day to follow their example? Beyond that, what happens when the leader retires—or worse, if they're suddenly incapacitated?
When a leader implements a high performing culture, they install a permanent system to carry their legacy forward.
If you've made the smart decision to prioritize your company's culture, your business has the potential to ascend to the top of the field and remain there.